This built-in cabinet assembly
goes from left to right of  room,
as well as  floor
to ceiling.
Many drawings were made,
to get just the right proportional details
worked out.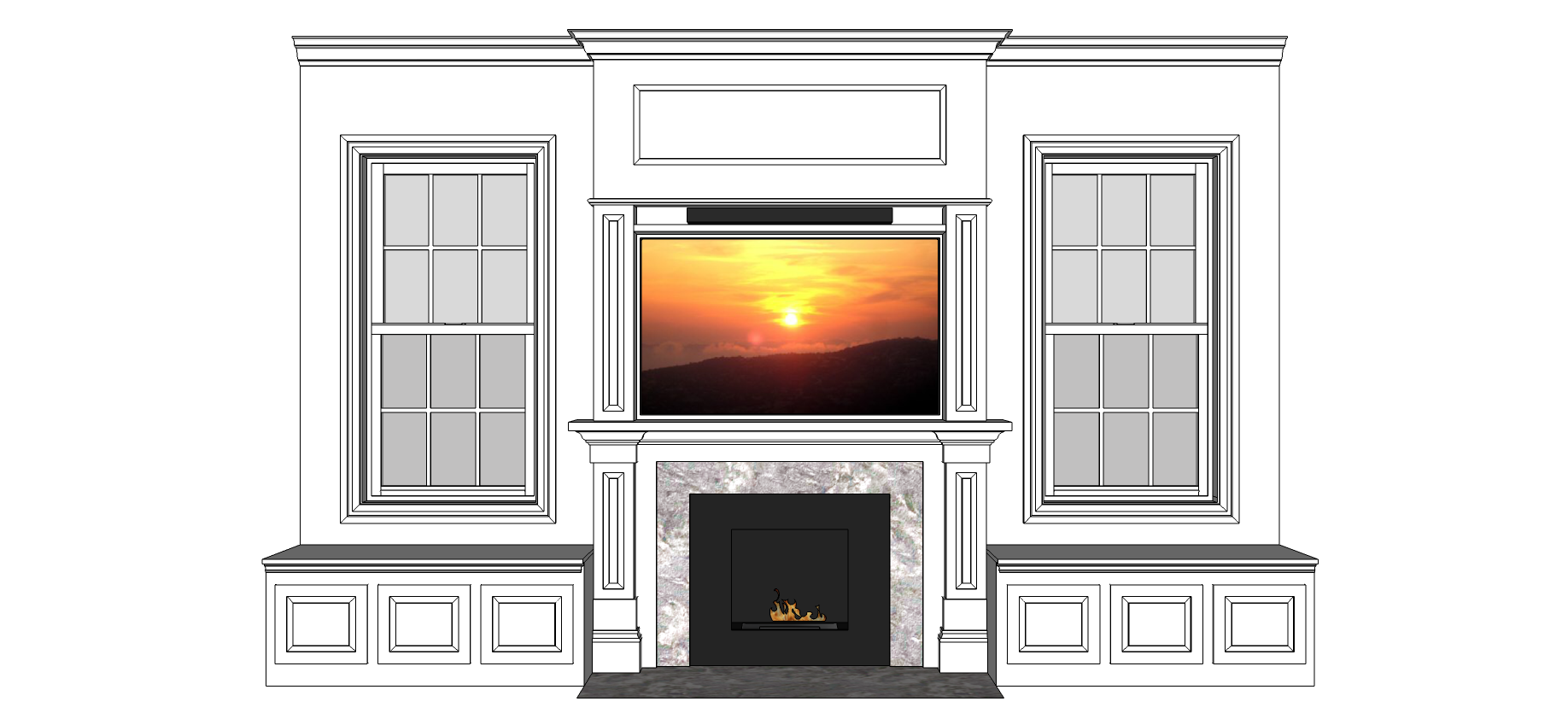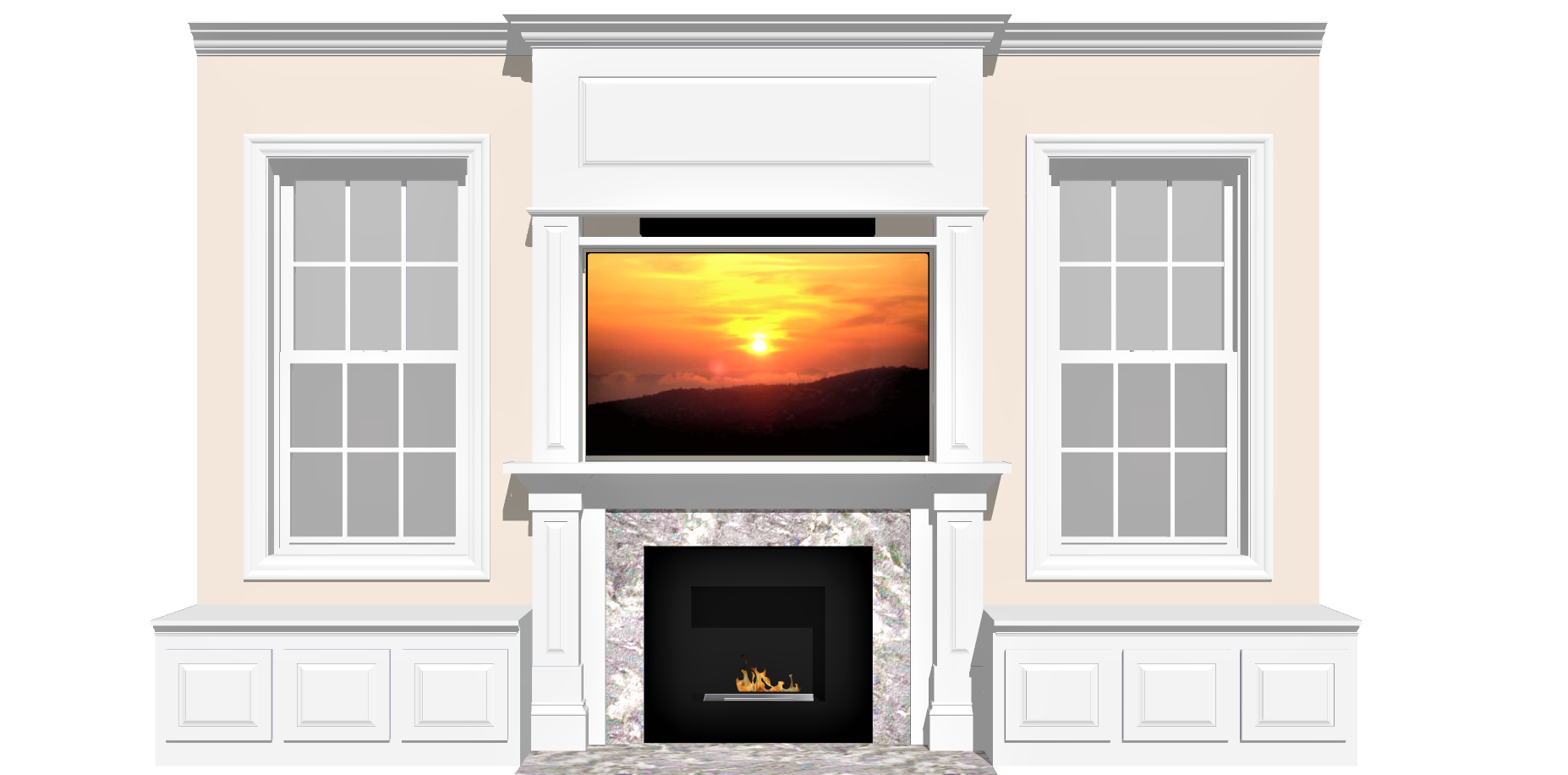 Some of the cabinet below a window
was used to store the TVs electronic
equipment.
Conduits were installed
by  Kuhlman Electrical Services
so that cables could
easily be ran from back of
 TV to lower cabinet.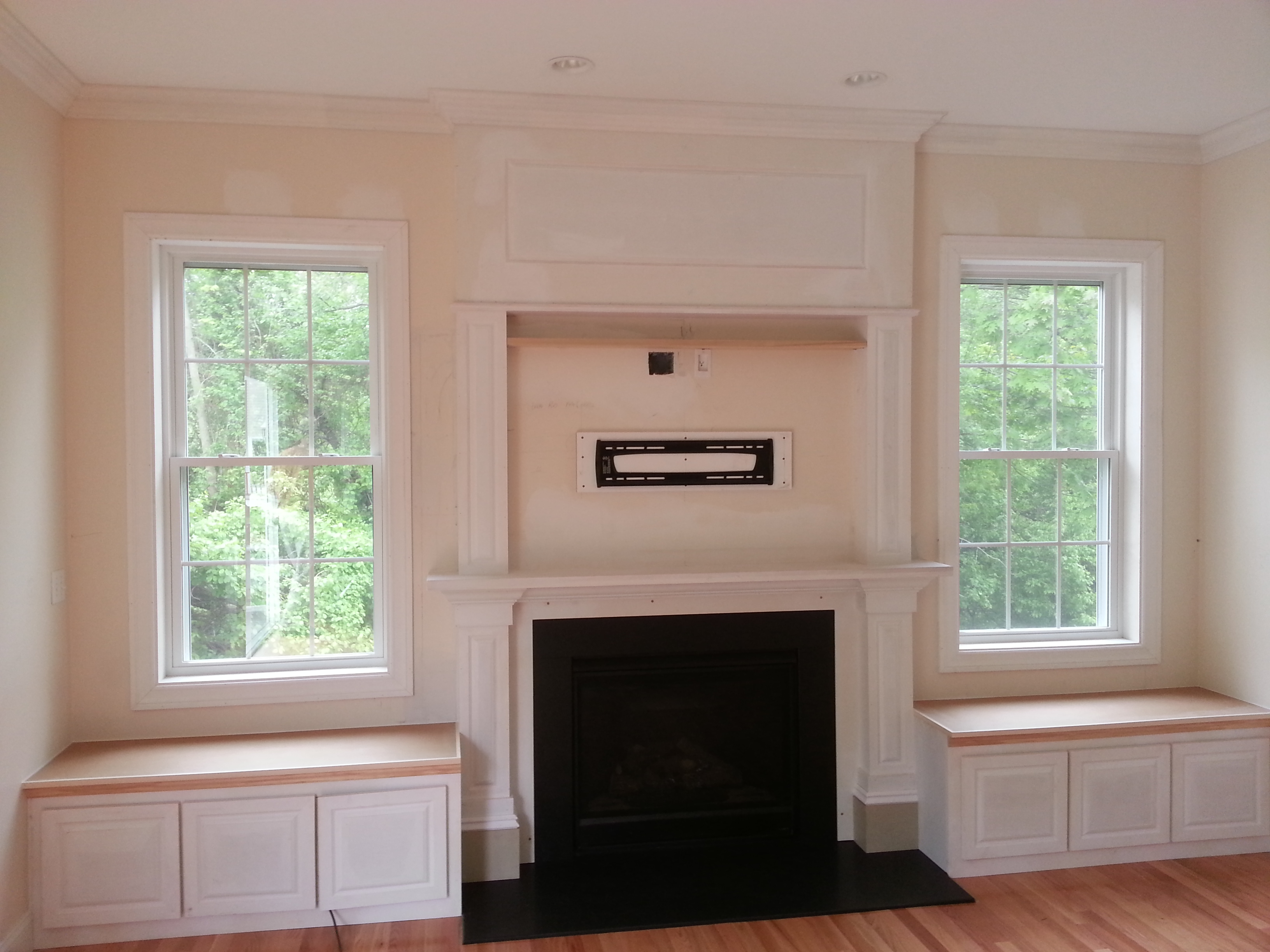 The completion.